Posted by Kara Tripp on JanthGMT-0600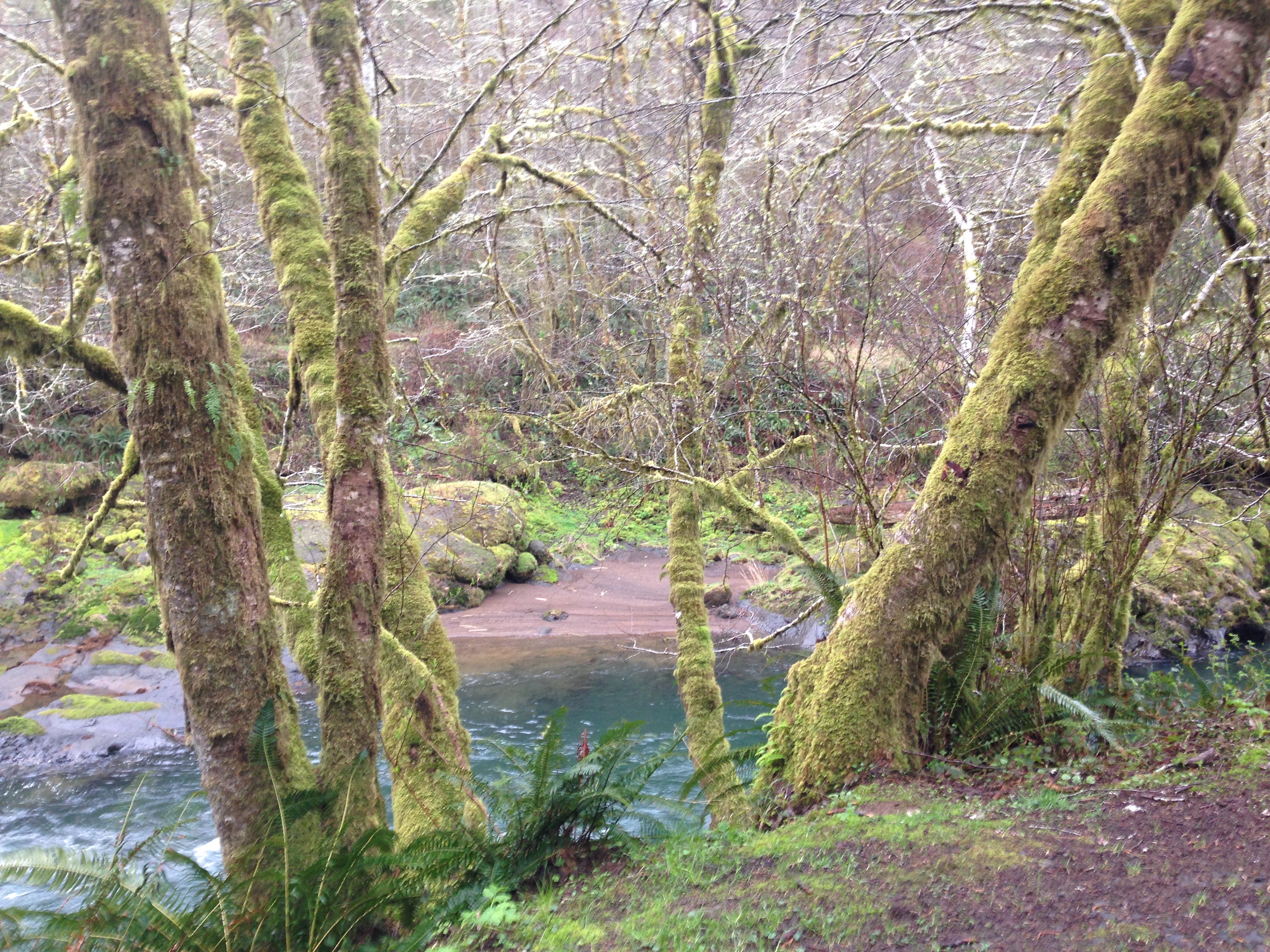 The idea to create a beautiful bag, with fishing in mind naturally came to me while on the banks of a coastal steelhead river in Oregon. We had just launched the boat down the ramp, watching it make a real splash as it hit the water. The successful launch of the boat was followed by a steady haul of gear down a steep and rocky path down to the water. Rods, dry bags, coolers, all the necessary garb that you bring on a fishing trip. While packing down the last of the gear, I went back for my purse. Yes, my purse. The beautiful handbag was carrying all the "necessities", and I wasn't about to unpack all its contents, it would be a disaster, that's how I misplace things! My wallet, fishing license, fly box, hemos, lanyard were all tucked away in my purse.
Hiking down to the boat, dressed in waders, boots, layered up for the cooler coastal temperatures, with my rod in hand and my purse in the other. My friend Kate Taylor, whom never miss an opportunity for humor, glances up from her task of organizing the contents of the raft, and comments "Nice, boat bag Tripp" about my choice luggage. Yes, she was correct it the appearance of the bag was not practical for the river. It looked out of place.
That's when I thought to myself, why couldn't we make a bag that's durable, hearty in the elements, but still beautiful enough that you would want to use it in your everyday life without it being overly "techy" or "luxurious."
So when my sister and biz partner called me up and asked me "what is our one thing" that we can create and make beautiful for women and especially for women who love fishing as much as we do, I said "Let's do an ultimate travel tote bag that is beautiful, and functional. Something you can take from the board room, to the drift boat…"