Posted by Kara Tripp on NovthGMT-0600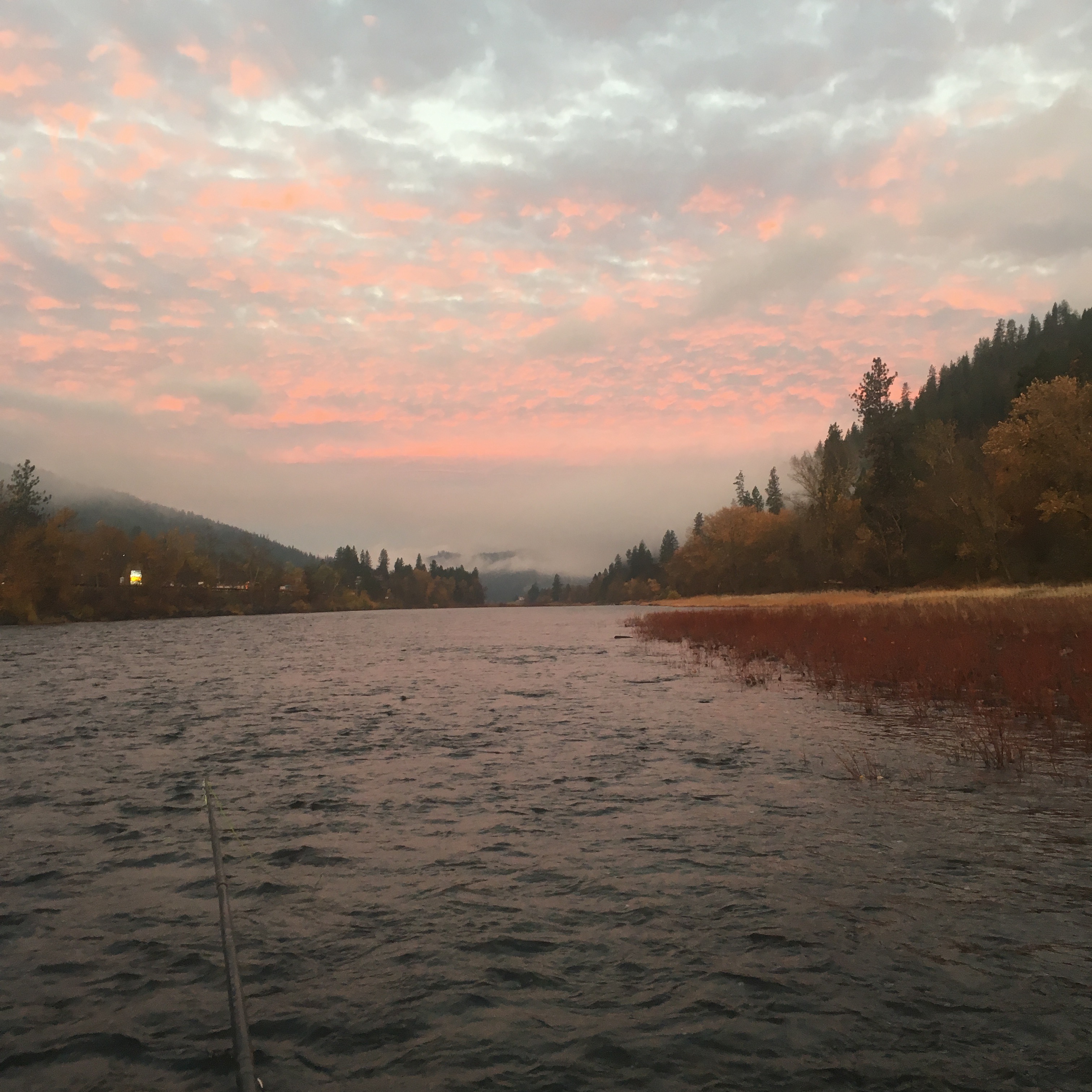 Lady's Quest to End Her Steelhead Drought...
The Addiction
The thing about steelhead fishing is that it's addictive, and the addiction can be maddening to a person who has had the taste of steelhead and is looking for their next hit. It's no wonder steelheaders come up with catchy little sayings like " the tug is the drug."
You can be a novice steelheader and dumb luck into your first steelhead. If this happens to you, congrats! In the words of my friend Poppy Cummins, "It only takes one cast to change your life…" For those that are just starting down the steelhead rabbit hole, I want you to cherish where you are in the process. Take joy in the fact that you don't know what you're doing, that your cast is less than perfect. I'm here to tell you that as long as your fly is in the water, you have a chance.
The Chase
Since the end of September, I have been finding every excuse in the book to make the 6-hour drive to Orifino, Idaho in hot pursuit of the elusive B run, Clearwater Steelhead. This particular strain of steelhead are massive and travel over 1,200 miles round trip to their inland spawning grounds located in the heart of Idaho's panhandle. As if that isn't impressive enough, they love to take a fly swung on a dry line, full floating, even when water temps hover around 42 degrees. I know this to be true because I saw it with my own two eyes. The only fish that I hooked during one of my five trips to the Clearwater this Fall took my fly and pulled line. I set, rod bent, and then just like that, the rod went slack, my once tight line was replaced with instant heartbreak. The water temps that day were 42 degrees, and I know it was cold enough out to freeze into place one single tear as I muttered the words "come back, please come back" to myself while I processed my loss as well as my small victory.
Rather be Lucky than Good
The persistence to continue to pursue these amazing finned beasts was mostly out of stubbornness and the fact that in my previous steelhead adventures, I have had sweet success. On my first day steelhead fishing, I was blessed with hooking two steelhead before noon. It was also my very first day with a Spey rod in my hand! It was such an incredible feeling that I went back to work and started saving for a return trip, this time for winter coastal steelhead. The conditions were total shit. The river was chalk colored and on the rise. I was having a hard time adjusting my cast to the heavy tip and Skagit line when it happened again. Hooked two and landed one. A big ol' kype faced buck. Since then I have had success on various rivers in Oregon and Northern California throughout the various seasons. But I have never had this much time to dedicate to one specific river, and really enjoy a proper steelhead grind. From dawn patrol and last light runs. Never have I given so much time, nor felt so confident in my cast, my swing, my flies and choice in water and yet here I am, 128 hours of fishing later, and still no steelhead.
Meanwhile, I'm taking photos and video of my fishing partners steelhead and hearing stories of our friend's dumb luck steelhead success. How is it that a guy can catch a 32 inch wild hen while on the phone complaining to another about how steelheading is stupid?? When click, click boom! This guy is on his cell phone, a wind knot in his leader, about to give up on the game, when his "luck" takes a supercharged run with his fly! Epic! While I'm happy for the guy, there is still a part of me that can't help being a little bit jealous. The luck part of the game is making me crazy.
I do realize that this is all a part of the process. At some point in your steelhead/fishing career, there will come a time when a species of fish will demand your attention, occupy your time, and challenge your dedication to them. I will not give up! When I do finally get to meet my B-Run steelhead for the first time, it's going to nothing short of amazing and oh so worth it.