Posted by Kara Tripp on MarthGMT-0600
The benefits of learning to fly fish seem to be endless. This favorite sport of mine has provided not only a career but an entire lifetime of fulfillment. With lasting benefits that most superfoods would envy to boast!
1. Relaxing
The places that trout live often take us to wooded areas, accompanied by the sounds of rushing water, a babbling brook, or waves breaking. These relaxing sounds are to be found in nature, not a room at the spa! I say this regardless of how amazing a massage might feel after a long day walking the flats of Belize. The reason we're used to hearing these nature sounds on playback is that they can help lower our blood pressure. Just add the sight of a beautiful place, fresh air and a dose of vitamin D packed sun and you'll be saying "namaste" in no time!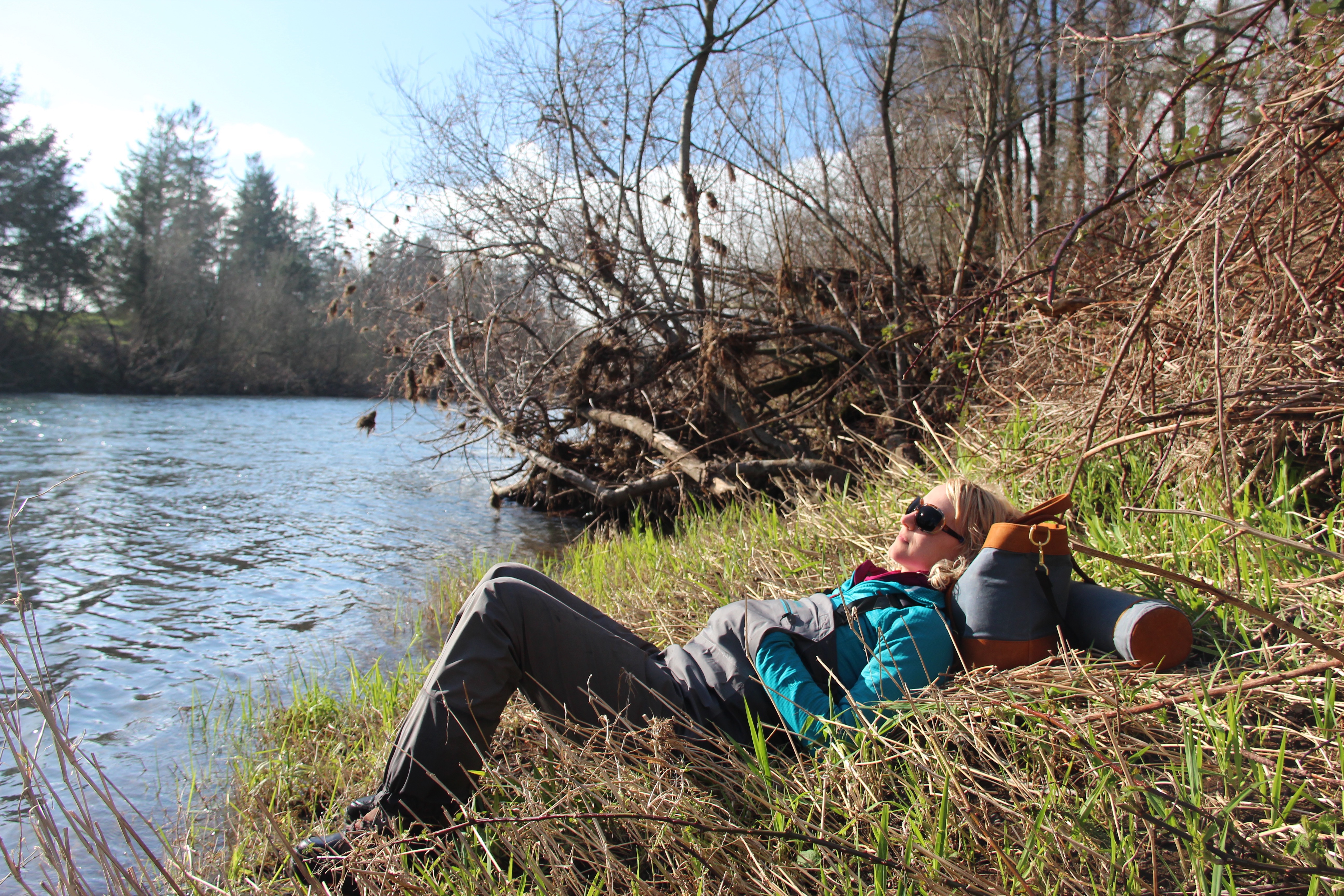 2. Inspiration
Fish don't live in ugly places. If you are near the home of a species of fish, chances are you're experiencing an inspirational habitat. Some of the most sought after finned friends live just off the shorelines of many sandy beaches. If you're looking for trout, head for the foothills, valley meadows or alpine mountain range. Trout need clean water, fresh air, and a pristine environment. We should all be as picky as trout when it comes to where we choose to live. If a trout's environment becomes unhealthy, they perish. They are beautiful and delicate creatures, which is all the more reason to fight hard to protect and love their habitat.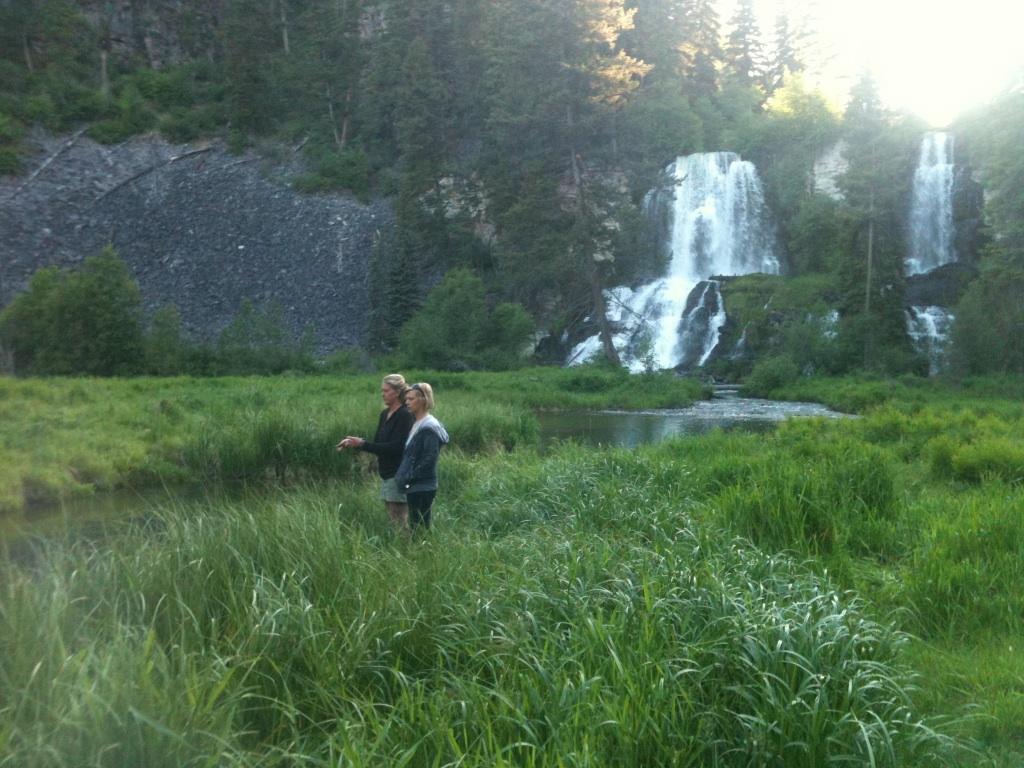 3. Benefits Everyone
You don't need to be a certain body type to enjoy the benefits of fly fishing, you can simply be you! Fly fishing can be tailored to match your own abilities and needs. I have taught all ages between 6 and 80 years old how to cast a fly rod and tie their own flies, knots, and leaders. Can't see your knots? Get glasses. Still can't see? Get a guide that can! Short, and don't like to wade too deep you say? Fine, fish from shore, a boat or a dock...There are as many variations and styles of fly fishing as there are personalities! In fly fishing, there is something for everyone no matter what stage of life!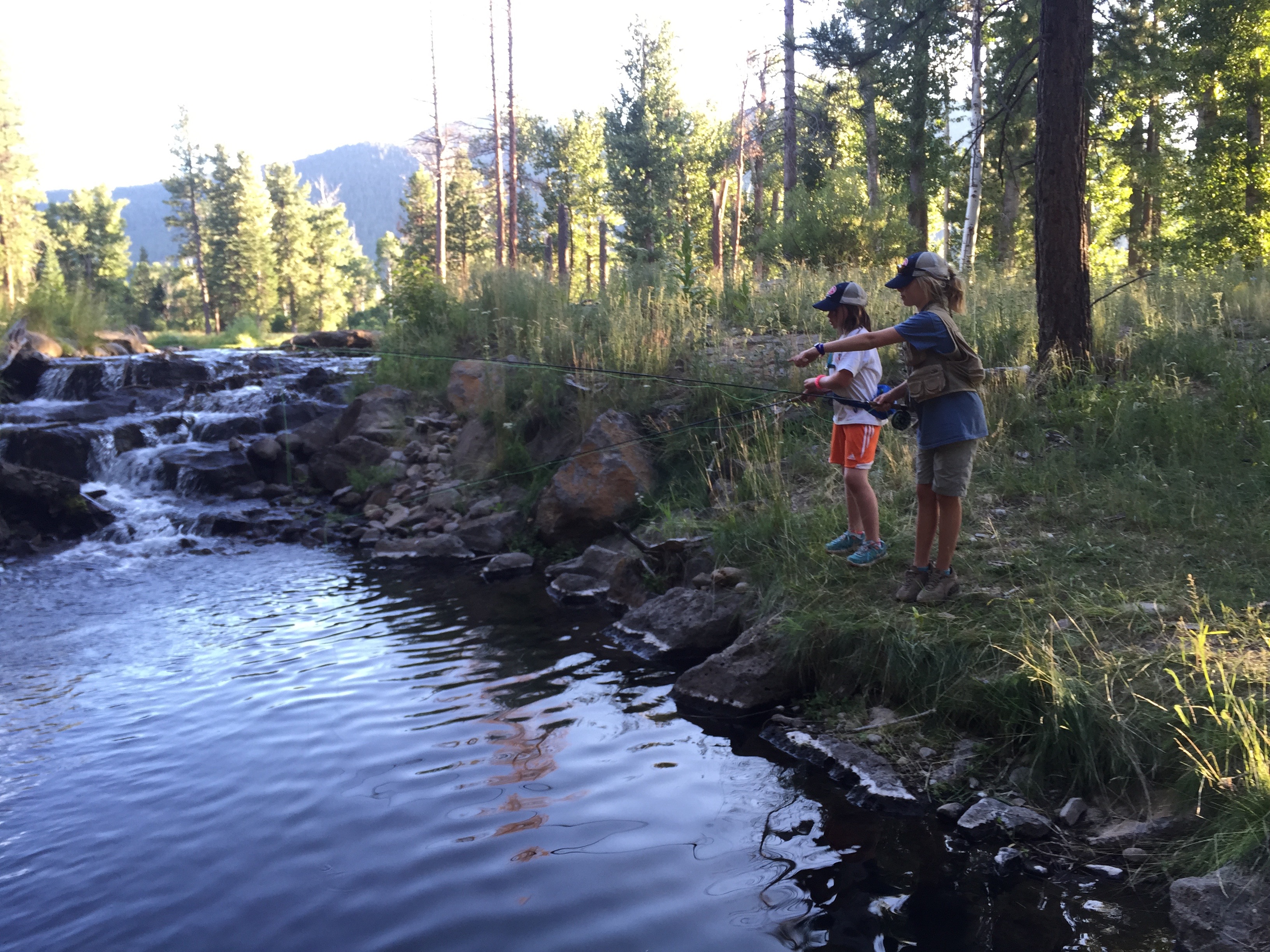 4. Exercise
We all know that exercise can help fight depression, anxiety and alleviate the daily stress of life. However, just the act of exercising can feel like another chore on your never ending list of "Things to Do." That's when you skip the gym and trade in your sneaks for some wading boots. That's right, throw your Fitbit on, grab your rod a box of flies and hit the small stream, river, lake, or flat. All of that hiking to your secret spot, bouldering, wading, rowing, knot tying, rigging up, and adventuring around burns mega calories! Try walking upstream and telling me your body isn't working! You use your core for balance to keep you upright in the water. Tying your knots keeps the dexterity in your fingers and helps improve fine motor skills. The constant calculations and observations as to what fly to use, where to cast, or what tippet size to use will keep your mind sharp, and reminds you to be in the present.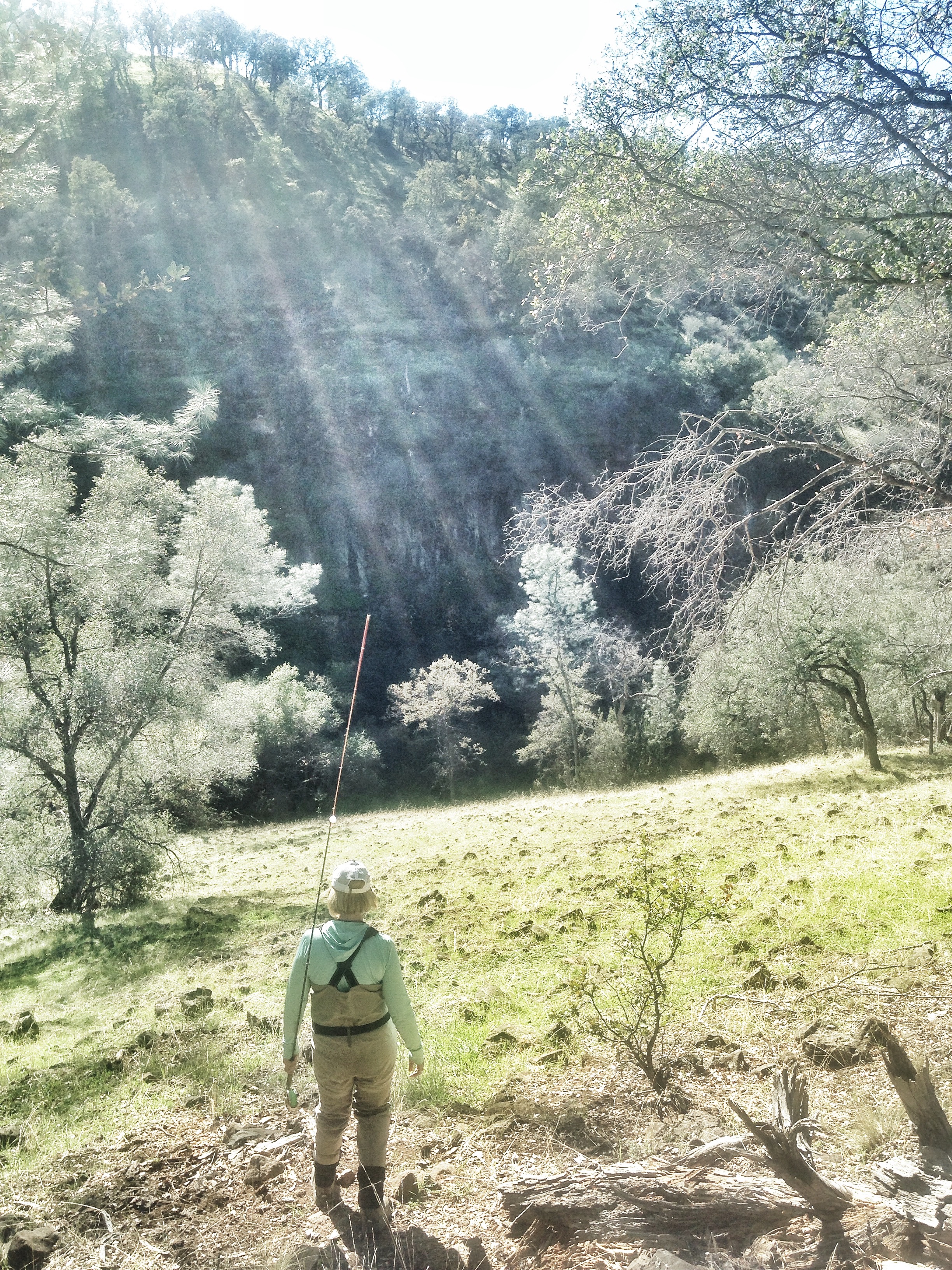 5. Economics
Becoming a fly fisher isn't entirely about benefiting yourself. The simplest way to show your support for your beloved fin friends is to purchase your fishing license. This purchase helps state wildlife agencies fund projects and programs that directly benefit fish, habitat, and ultimately other recreational water enthusiasts.
Start benefiting from the positive effects of fly fishing!
Email Kara about fly fishing classes. Classes will be held in Big Sky, Montana through out the summer. Can't make it to Montana? She'll be teaching a 3 Day course in Northern California in August. Don't like group settings? Ask her to set up a course to fit your personal needs.